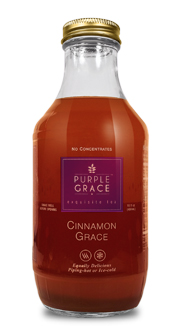 The taste of cinnamon is awesome! Every sip explodes with spices in your mouth.Taste the refreshing gift of Grace. Ahh, now this is good tea. Imagine that!
Purple Grace Exquisite Tea is brewed from fresh green tea leaves to bring out its precise flavor and homemade characteristics, and is mixed with fresh lemon and/or lime juice sweetened with organic pure cane sugar to create a smooth and delicious blend. You'll find no concentrates or additives here.
NO CONCENTRATES
INGREDIENTS: FRESH LEMON JUICE, CINNAMON, ORGANIC PURE CANE SUGAR, WATER, FRESHLY BREWED GREEN TEA LEAVES.
Refrigerate after opening.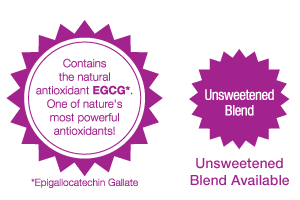 Along with its distinctive homemade taste, Purple Grace exquisite tea can be enjoyed either piping-hot or ice-cold. We highly recommend you try it hot like traditional tea. Just simply pour into your favorite tea cup, heat to your liking and enjoy.
"I enjoyed drinking the Cinnamon tea because it was refreshing. I recommend this flavor to everyone if you want to taste something new."
– Virtue Anna Heartfield, New York