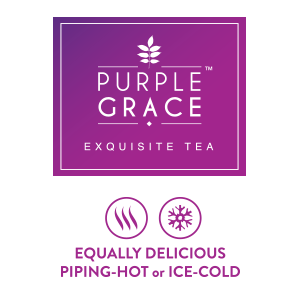 It's NATURALLY SIMPLE
We're often asked what makes our teas so "special" or "different". Our answer, natural simplicity. It is the absence of additional chemicals commonly used for coloring, preservatives and flavor enhancers that let our rich and robust taste shine through. It's as mother nature intended, naturally Gluten-Free and Non-GMO.
EQUALLY DELICIOUS PIPING–HOT or ICE–COLD
Our teas are so simple that they can be enjoyed hot like traditional tea. Just pour a bottle of Purple Grace Exquisite Tea into your favorite tea cup and heat to your liking.
PURPLE GRACE EXQUISITE TEA
Purple Grace Exquisite Tea is brewed from fresh green tea leaves to bring out its precise flavor and homemade characteristics, and is mixed with fresh lemon and/or lime juice sweetened with organic pure cane sugar to create a smooth and delicious blend. We keep our recipe as simple as possible and free of additional additives and concentrates often found in tea beverages on the market today. We've been very fortunate to be called by many as a "Tea drinkers" tea. A title we adhere to with the utmost respect and care. We are a naturally Gluten-Free and Non-GMO product.
GLUTEN
Gluten is a protein composite found in wheat and related grains. It gives elasticity to dough, helping it rise and keep its shape and often gives the final product a chewy texture. In individuals with coeliac disease, consumption of gluten causes adverse health issues ranging from abdominal bloating, gas, diarrhea, and vomiting to migraine headaches and joint pain. People can also experience adverse effects of wheat as result of a wheat allergy.
GMO
GMO (genetically modified organism) is any organism whose genetic material has been altered using genetic engineering techniques (i.e. genetically engineered organism). GMOs are the source of medicines and genetically modified foods and are also widely used in scientific research and to produce other goods. Genetic modification involves the mutation, insertion, or deletion of genes.
With a great mixture of lemon and lime, these flavors play delightfully on the tongue.
The taste of cinnamon is awesome! Every sip explodes with spices in your mouth. Taste the refreshing gift of Grace.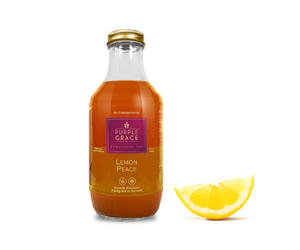 Taste of a peaceful world in a bottle. Refreshing, full of energy and bursting with flavor.




AWARD WINNING RECIPE
To say the least, we're proud of our teas and accomplishments and couldn't have gotten here without the support those who believed in and enjoy our beverages. We can't say it enough, thank you all for your support.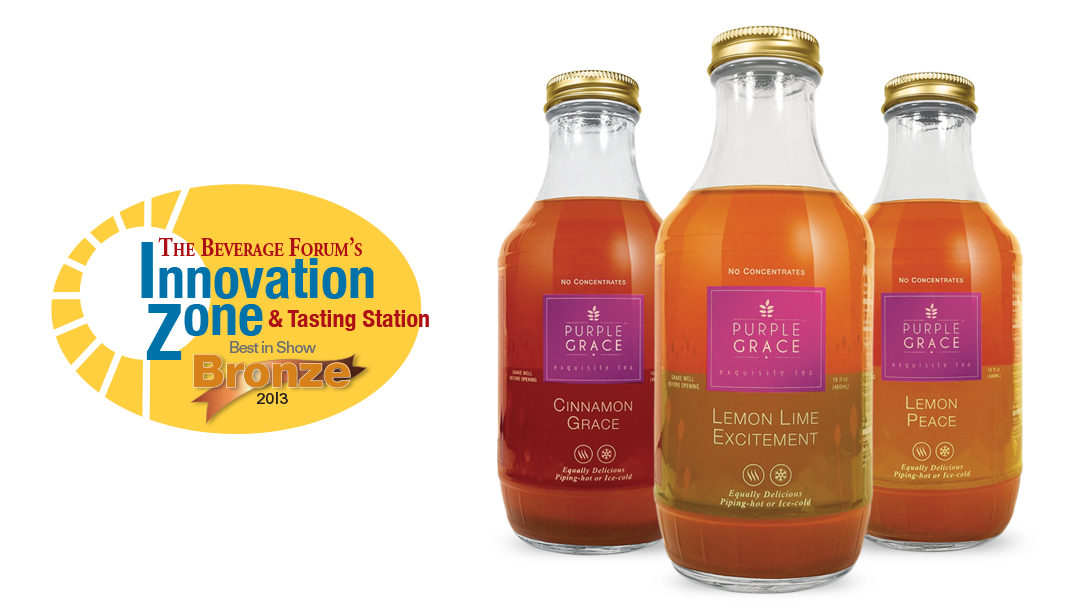 THANKS FOR STOPPING BY
Looking to try Purple Grace Exquisite Tea? Use our handy map at the link below to find a location near you.
Store Locations