For 2 days only, we're giving you the opportunity to try samples of Purple Grace Exquisite Tea. FREE. No gimmicks or hidden fees. Simply follow the link below and place your order.
Grab Your Free Sample
We knew you loved tea. That's why we're happy you stopped by. We are also happy to tell  you that you may find our teas by clicking the store locations button below. Let's rejoice fellow tea lover, for a tea drinkers tea is finally here in Purple Grace Exquisite Tea.
View Store Locations
It's NATURALLY SIMPLE
We're often asked what makes our teas so "special" or "different". Our answer, natural simplicity. It is the absence of additional chemicals commonly used for coloring, preservatives and flavor enhancers that let our rich and robust taste shine through. It's as mother nature intended and naturally Gluten-Free.
EQUALLY DELICIOUS PIPING–HOT or ICE–COLD
Our teas are so simple that they can be enjoyed hot like traditional tea. Just pour a bottle of Purple Grace Exquisite Tea into your favorite tea cup and heat to your liking.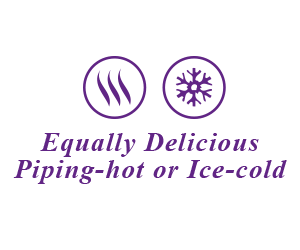 PURPLE GRACE EXQUISITE TEA
is brewed from fresh green tea leaves to bring out its precise flavor and homemade characteristics, and is mixed with fresh lemon and/or lime juice sweetened with organic pure cane sugar to create a smooth and delicious blend. You'll find no concentrates or additives here.
We are a naturally Gluten-Free product!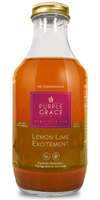 With a great mixture of lemon and lime, these flavors play delightfully on the tongue.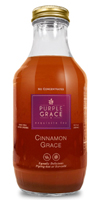 The taste of cinnamon is awesome! Every sip explodes with spices in your mouth. Taste the refreshing gift of Grace.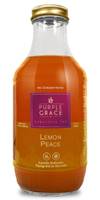 Taste of a peaceful world in a bottle. Refreshing, full of energy and bursting with flavor.




AWARD WINNING RECIPE
To say the least, we're proud of our teas and accomplishments and couldn't have gotten here without the support those who believed in and enjoy our beverages. We can't say it enough, thank you all for your support.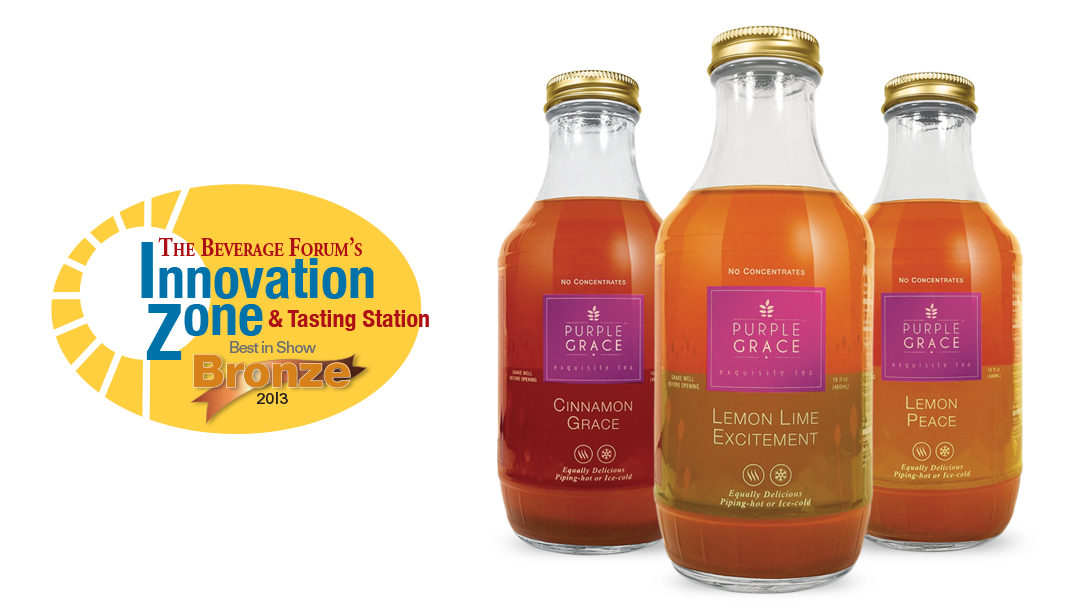 THANKS FOR STOPPING BY
Looking to try Purple Grace Exquisite Tea? Use our handy map at the link below to find a location near you. Store Locations